Author/Historian
Location: Boston area
Email: [email protected]
16 Burley St.
Wenham, Mass. 01984
Phone(s): (978) 771-9407, (978) 774-5937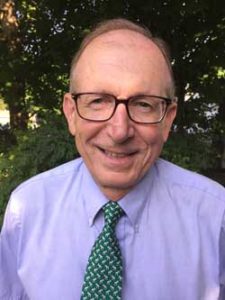 Gary Larrabee, based on Boston's North Shore, has been writing all things about golf since 1970. He has enjoyed affiliations with The Salem News (1971-95, 2014-present), Golf World, New England Golf, New England Golf & Leisure, North Shore Golf, MassGolfer and New England PGA Yearbook.
Gary has focused the past 20 years on writing golf histories for several of the most outstanding clubs in New England, including Salem, Winchester, Wellesley, Nashawtuc, Wannamoisett and Kernwood. He has also written an anthology of North Shore of Boston golf history titled "The Green and Gold Coast" and in 2016 completed "The First 100 Years of the New England PGA."
Gary is currently writing the 100-year history of Charles River Country Club, contributing as columnist to the resurrected North Shore Golf magazine, writing a weekly column in season for The Salem News and serving as Media Liaison for the Salem Country Club during its hosting of the 2017 United States Senior Open.
Links to some of Gary's work:
Golf in New New Hampshire's Mt. Washington Valley
U.S. Senior Open to Return to Salem CC in 2017